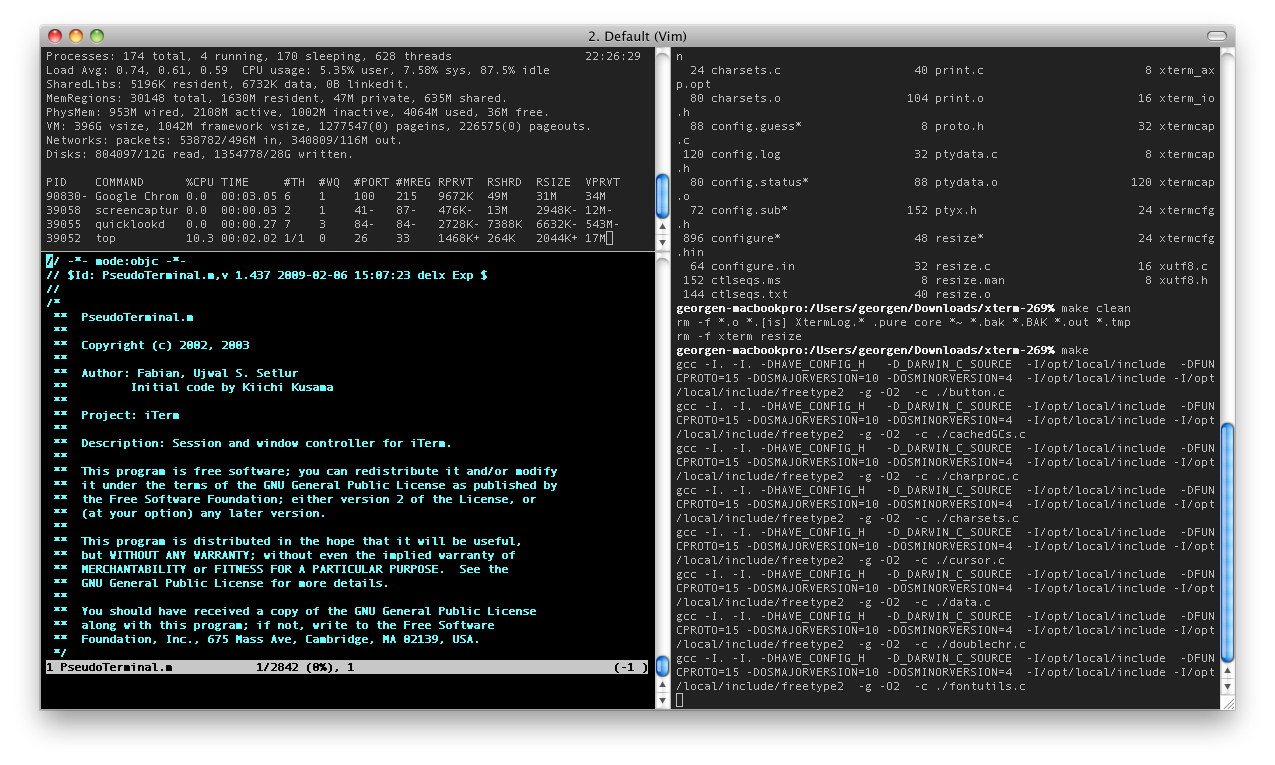 Meet iTerm2 app for MacOS X, this is a native replacement for both Putty and Terminal. It works on MacOS X with OS version 10.10 and up. iTerm2 brings the terminal into the modern age with features you never knew you always wanted.

Basic features
Features of iTerm2 are going beyond basic usage and are not generally found in other terminal apps neither commercial nor open-source. Let's check iTerm2 top features.
Split Panels. Divide a tab up into multiple panes, each one showing a different session. You can slice vertically and horizontally and create any number of panes in any imaginable arrangement.
Terminal search tool. iTerm2 comes with a robust search tool to find on a page text strings. All matches are immediately highlighted. Even regular expression support is provided.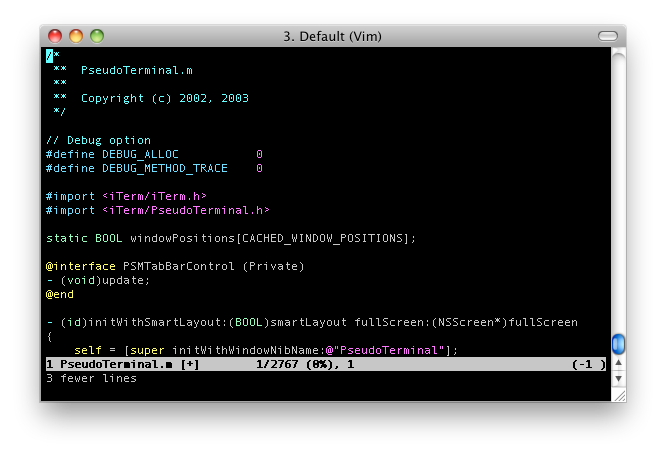 Extended setting. Map any key to any function. Assign separate functions to each option key–or even remap all the modifier keys. You can customize iTerm2's appearance to suit your needs: enable transparency, background blur, background images, and much more.
Password Management. Do you find yourself typing your password over and over again? Do you need to remember a bunch of passwords? Use iTerm2's built-in password manager. It stores your data securely encrypted in macOS's keychain, protected by your user account's password. iTerm2 includes a safety mechanism that ensures your password only gets entered at a password prompt.
Images in terminal window. App has a custom escape sequence to display images right in the terminal. Even animated GIFs.
Easy copy functions. Use the Find feature to begin searching for text. Press tab to expand the selection to the right or shift-tab to expand the selection to the left. Option-enter pastes the current match.
Full screen view
New iTerm2 build features the ability to enter into a true full screen terminal mode. Just launch iTerm2 and hit [Cmd] + [Return] to enter into full screen. This mode is much more than visually appealing, ex.: showing top running processes in a blurred transparent window, what might be more eye-candy?
Where to download?
iTerm2 official website is iterm2.com, you may download the latest build and transfer a donation for such a beautiful command-line app for Mac OS X.